To begin using Audacy Rewind on a mobile device, ensure your Audacy app is up to date, at least version 15.0 for both Android and iOS. You will the be able to start playing any station that is rewind enabled.
Updated features:
Chaptering - detailing and navigation of OTA shows for Rewind content (Sports, News) with automated and customized titles. These chapters will have titles from some show producers using our new Producer tool.
Within a rewind enabled station, for this example we're using SportsRadio 94WIP:
-Select "See full schedule" to list all previously aired content within a 7 day time frame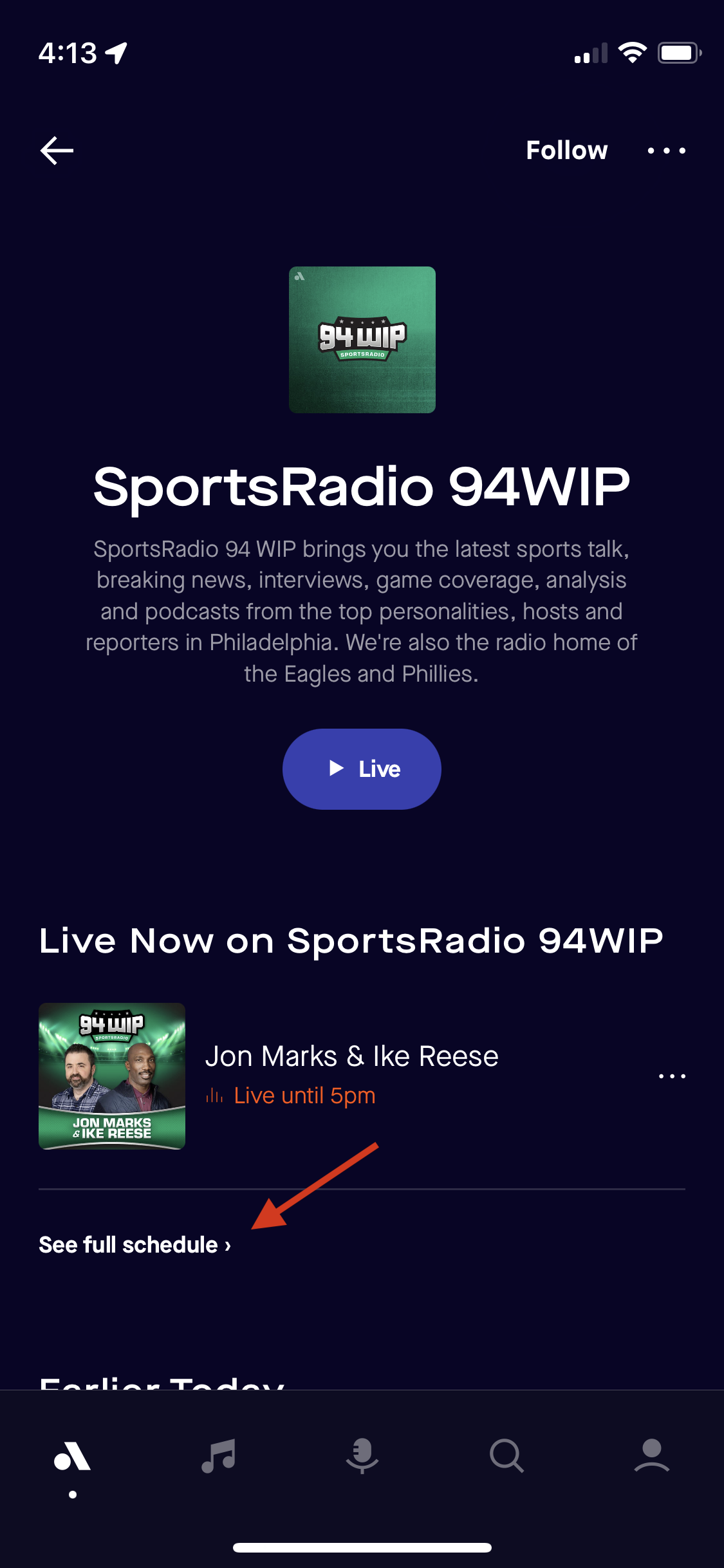 - Select the "Rewind" button under the desired show and time of previously aired content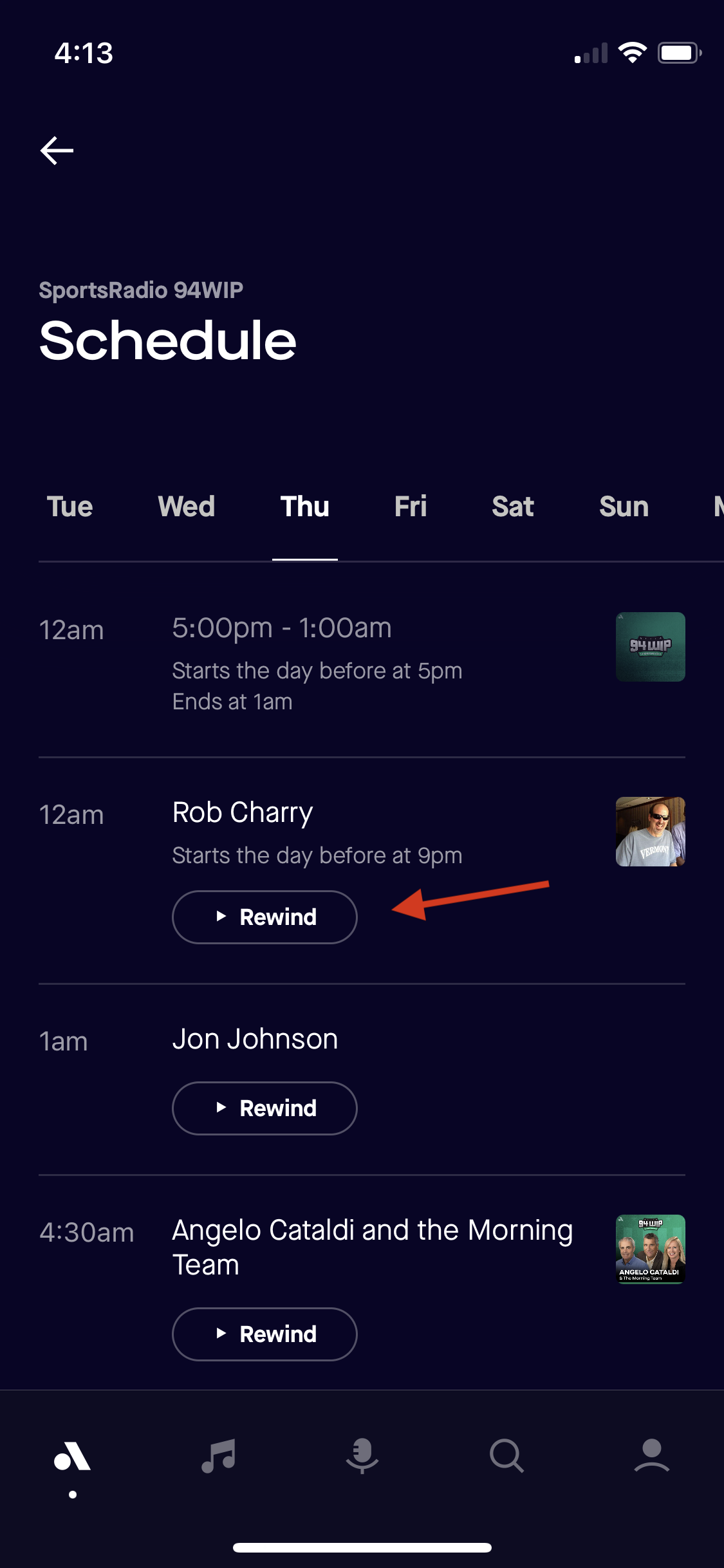 You will then have the ability to use our new "Chaptering" feature to select a specific time slot within the show.